Tianfu Sunshine Hotel
Chengdu Tianfu Sunshine Hotel is a four star hotel of Southeast Asia style is located in the center of Chengdu and is adjacent to Fuhe Huoshui Park and Telecom Business Street of Taisheng Road, which makes it an ideal place for tourism and shopping. It only takes 30 minutes from the hotel to the Shuangliu International Airport.
The amenities and services at Tianfu Sunshine in Chengdu are wonderful and include: baby sitting, laundry service, concierge facilities, car rentals, gymnasium, conference facilities, disabled facilities, beauty parlor, boutique, sauna, wake up service and medical care.
The hotel offers wonderful dining choices. The Xin Ya Restaurant serves an eclectic menu comprising of Thai, Teo chew and Sichuan cuisine and the Cafe Oriental offers traditional old Chinese beverages and Singaporean cuisine. The Wall Street pub offers American and continental dishes. The hotel also boasts a health club and swimming pool.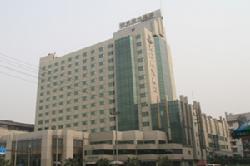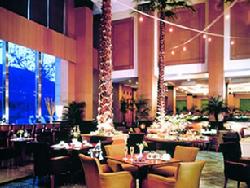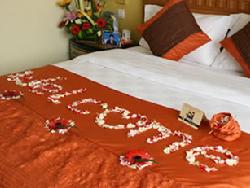 Hotel Overview
Star: Four-star
Type: Holiday/Tourist
Opened: 1999
Swimming Pool: Outdoor
Total rooms: 221
Address: 2 North Taisheng Road (Taisheng Bei Lu) Chengdu China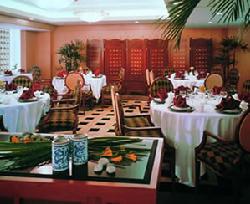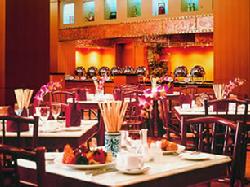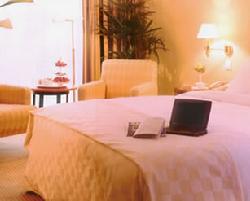 Fitness & recreation
Fitness facilities, Outdoor swimming pool
Services
Meeting facilities, Business center
Hotel dining
Chinese cuisine, Coffee shop, Bar/lounge
Optional
Extra bed:$41 Buffet Breakfast:$7
Credit cards accepted by hotel
Master Card, Visa Card, American Express Card