North/South Heritage and Beach Tour

On this tour your family will enjoy a broad look at the country and taking time to make connections in the rural areas as well as visit key city cultural sights of Hanoi and Saigon. This tour also builds in time for reconnecting with your child's past and allowing relaxing times including enjoyable times at the beach. This tour meets your needs to explore the large and small areas of Vietnam as well as relaxing and absorbing local cultural life. Contact info@lotustours.net to get your family started on this trip of a lifetime!
Itinerary
Day 1 : Saigon Arrival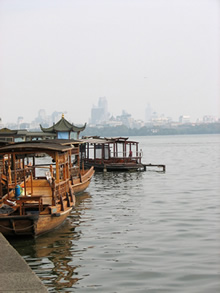 Today you arrive in Saigon and upon arrival you will be welcomed at the airport and will transfer to your hotel for a rest after long flight. Known as Saigon, Ho Chi Minh City is a city of contrasts. The pace of life is frenetic, and yet the wide boulevards and parks help the city retain an air of calm. Classic French architecture competes for attention with brand new high-rise buildings. The port hosts vast tankers and cruise-liners while tiny sampans dart around them on the Saigon River. The eclectic mix of old and new in Saigon is the legacy of the many occupiers of the city since the Khmers used the area for hunting five hundred years ago. Tonight you will enjoy a welcome dinner on Indochina Junk while cruising on Saigon River. Overnight in Saigon.
Day 2 : Saigon city tour
After breakfast, visit a lacquer-ware factory where you can see artists and craftsmen at work. You will visit Tuong Binh Hiep Lacquer Village, which has been known for many centuries as the cradle of the local lacquer industry. Or, you may have a walking tour around Dong Khoi Street, a colorful shopping district, and visit a silk shop where Vietnamese traditional garments are custom-made. You can order your own silk outfit which can be made while visiting Saigon. Have lunch at local restaurant in Saigon. Then enjoy a short city tour, which will take you around this bustling city of Vietnam, from downtown Saigon to Chinatown. You will get to know it a bit of history and culture with stops at History Museum, Notre Dame Cathedral, the Municipal Post Office, and Thien Hau Temple in China town. You will not only learn about the past but also get a glimpse of the daily life of stall and street vendors at the Binh Tay Market and other places of interests. Have dinner at local restaurant and stay overnight in Saigon.
Day 3 :Saigon – Cai Be – Vinh Long – Mekong Homestay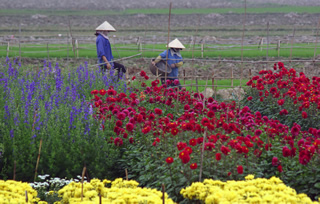 Today is a wonderful glimpse into the life of local people in the Delta, to understand more about their lives that live along with water with canals & river around. Travel two hours from Saigon (Ho Chi Minh City) to Cai Be which occupies the heart of the Mekong Delta. Here we will take a boat trip to visit local handicrafts villages where you have a chance to learn how people make rice-paste, coconut candy, pop-rice and pop-corn. As you continue the journey you will see how to make homemade rice paper for spring-rolls, fish soy sauce, cooking salt, and how to sewing coconut-leaves. After this productive time, you will be treated a relaxing lunch with a local family while you enjoy many local Mekong specialties. After lunch, enjoy your experience of taking a row boat deeper into the countryside on smaller canals. Here we will visit a nursery garden where students can meet a famous farmer – Mr Tiger & his son, who are very sucessful in Vietnam agriculture. Here you can take a seat in his garden and enjoy seasonal fruits and taste homemade rice wine while listening to traditional music and getting to hear about about life on a farm. Later this afternoon, check-in and meet the local family for your homestay experience is evening. Then it's time to dress in casual clothes as we have the chance to try the farmers' daily activities. It a wonderful chance to help locals catch fish using the traditional ancestral ways of the Mekong Delta. Once you have done this you may be a bit muddy, but happy as you have the chance to catch many kinds of local fish and shrimp. This evening we can use the catches to cook for dinner. Tonight is a great chance to sit around, have a cup of tea and talk together as we learn about local culture. Stay overnight at the local homestay house and experience an authentic glimpse into regular life in the Mekong Delta.
Day 4 : Tue Vinh Long – Mekong Homestay
meals: B,L,D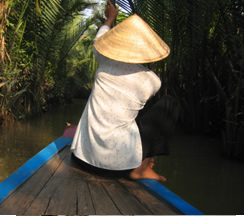 Enjoy your traditional breakfast at your homestay house and then visit of Cai Be, with a colorful floating market. It is beautiful and fascinating to cruise among local barges full of fruits and vegetables. Next we will walk and visit Vinhlong market in the town. Help your hostess purchase meat, fish and vegetables for your dinner this evening. Continue the boat trip where you will visit the brick kilns and see how the local people create beatiful pottery from clay. This afternoon, we will take part in a community project to help local people in building monkey-bridge or top off a roof. Local tradesmen and tour leaders will be supervising and assisting throughout the work, often identifying students with particular skills to perform the more difficult or skill orientated tasks. There are a variety of tasks and activities to choose from including:
connecting water coconut leaves, cutting bamboo, assembling frames, hammering, sawing and transporting of materials. It is part of the work to build a local house or a monkey bridge. Later this afternoon return to your homestay house and you can help prepare dinner with items purchased this morning. You will have a chance to practice making pancakes – the specialty of the Mekong people. Stay overnight in homestay.
Mekong Homestay / stretchers with mosquito net
Day 5 : Wed Vinh Long – Mekong Homestay
meals: B,L,D
This morning is free for biking or walking along the village to visit the sedge field which used to make the sleeping mats. Also, we will see the whole process to cut, slice, dry sedge (a kind of grass / weed) and weave the sleeping mats by hand.
Tonight we will have a farewell countryside barbecue party to say goodbye with your homestay family. This special party will have grilled vegetables and a menu of local fish with a a traditional music performance. Mekong Homestay / stretchers with mosquito net
Day 6 : Thu Vinh Long – Saigon – Child's Province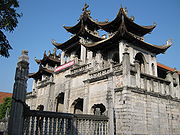 This morning, say farewell to your family homestay and transfer back to Saigon for a flight to your child's province. On arrival in your child's province, you will be picked up at the airport and transferred to your hotel for check-in and have a chance to view local area.
Day 7 : Child's Province/Orphange City
Your local English-speaking tour guide and driver will meet you in the hotel lobby and facilitate the arranged orphanage visit today. This may include a lunch meeting with orphanage director and staff. Let us know if you wish have contact information for birth family members that you may wish to follow up or other people and/or local points of interest.

Day 8 : Child's Province/Orphanage City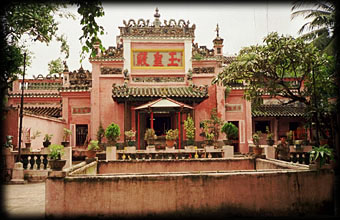 You may wish to have this day to explore the local area or make connections with foster or birth family connections. These days and times are customized to your family's situation.
Day 9 : Child's Province to Hoi An- Hoi An country side tour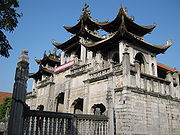 This morning, depart your child's province for your flight to Danang-Hoi An. This afternoon you will enjoy your time in Hoi An, a UNESCO World Heritage Site, a charming and colorful village. Hoi An's Old town will enchant you with its streets lined with traditional architectures, shops, tailors and art galleries. Late this afternoon, cycle to the ancient village of Hoi An with local students, enjoying the romantic path with the two lines of areca nut tree along the village. You will have a visit a local family to study how to make the bamboo frame of Hoi An style lantern with silk around the lantern. You can make one and admire the lantern you created.
Day 10: HoiAn -- Tra Que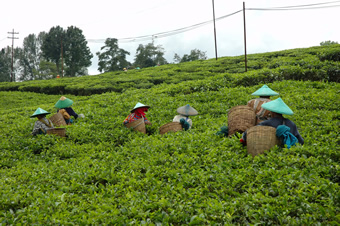 Tra Que is a charming little village on the edge of Hoi An, the village is named after the sweet scented vegetables that spice up the everyday meals of the Pho Hoi people. You will visit here today and enjoy traditional Hoi An dishes like Cao Lau, Quang noodles, the local 'Tam huu' spring roll (made from Tra Que vegetables) and cake with meat (Banh xeo). Enjoy a cooking class with your host. This morning you can bike to Tra Que village which is 5 km from town. On arrival, we will listen to the introduction of the history of the village, the cultivation of the vegetables as well as discovering about the use of vegetables in traditional Vietnamese medicine. You will take a trip around the vegetable garden and join the farmers in preparing the land and fertilizing it with seaweed from the local lake. Continue doing activities such as: raking, sowing, watering greens, picking greens and many more gardening activities. Then spend the rest of the morning working the land in the time honored way, before breaking to prepare lunch with a local family. Your lunch will consist of many local delicacies including 'tam huu' spring roll, Banh xeo or the local pancake of the people from the middle region. After your lunch and the exertions of the morning, take an even more traditional Vietnamese post-prandial nap before learning how to harvest and wrap the vegetables. Return to HoiAn and enjoy a relaxing evening on your own as you reflect on your trip experience so far. Lounge at your hotel room and journal about the experience. Have dinner at local restaurant in HoiAn. Overnight in HoiAn.
Day 11: Beach Resort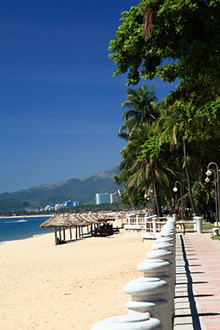 Today, you will have full day to enjoy and relax on the beach. The beach resort is equipped with pools, lounge chair and other amenities. You can enjoy beach volleyball, tai chi, kite flying and water sports like wind surfing, kayaking sailing, snorkeling, jet-skiing parasailing and others.
Day 12: Beach Resort
Today, you will have another full day to enjoy and relax on the beach while you absorb local culture as well as the resort's fun activity options.
Day 13 : HoiAn – Danang – Hanoi
Today transfer to Danang airport for a morning flight to Hanoi. Hanoi is the bustling capital of Vietnam and offers a blend of Asian and French influences in many aspects of local life. It is also the seat of the Vietnamese Government. You will be picked up at the airport and transferred to the hotel for check-in. This afternoon, you will enjoy a cyclo ride tour through Hanoi Old Quarters, followed by a water puppet show which is a traditional and unique Vietnamese art. Tonight you will enjoy dinner at a well-chosen local restaurant.
Day 14 : Tue Hanoi city tour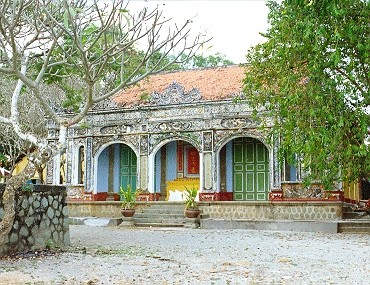 Optional: Early morning, Tai Chi section practicing with experienced teachers.
The morning city tour in Hanoi is comprised of: Ho Chi Minh Mausoleum; the One-Pillared Pagoda and the Temple of Literature. The One Pillared Pagoda was built in the shape of a lotus flower and according to a legend, King Ly Thai To, who had no male offspring had a dream of the goddess of compassion (Avalokitesvara) sitting on a lotus who handed a boy to him. The King later married a young peasant woman he had met by chance and a son was born to them. As a token of gratitude, he had the pagoda built. Th Ngoc Son Temple, which was built in the 19th century is dedicated to the god of literature and is linked with a beautiful curved bridge called The Huc (morning sunshine). The Temple of Literature is a famous historical and cultural relic became part of Vietnam's first university. Have lunch at local restaurant. The rest of day is for relaxing at your own leisure and you can venture out and find dinner at local restaurant in Hanoi.
Day 15 : Depart Hanoi

After breakfast, take some time for last minute shopping (embroideries, silk, lacquer ware etc. .) or resting before check-out and transferring to Noi Bai airport for your flight home or other destinations. Enjoy your trip!
Tour Prices:
Travel Time

2 Persons

3-5 Persons

6-9 Persons

10-15 Persons

Hotel Single
Supplement

Deluxe Class

Apr-Sept,2021

$2,070

$1,845

$1,560

$1,470

$580

Oct-Dec,2021

$2,150

$1,930

$1,645

$1,530

$625

Superior Class

Apr-Sept,2021

$2,360

$2,125

$1,845

$1,740

$785

Oct-Dec,2021

$2,460

$2,225

$1,950

$1,830

$825
Inclusions
Private air-conditioned vehicle as per program
Local English speaking guide in each city
Accommodations based on Twin/Double share with daily breakfast
Mekong Homestay
Meals (excluding drinks) as specified in program
Boat fee & sightseeing fee as specified, on a private basis
Government tax and services charges
Water puppet show ticket & pedal cab fee in Hanoi
Complimentary bottled drinking water
Airfare of Danang /Hanoi
Exclusions
Private expenses
Visa to Vietnam
Local insurance / tips & gratuities
Adoption Provincial trip on Day 06-08: Accommodation with breakfast, private transfers with driver, English-speaking guide and domestic airfare of Ho Chi Minh City - Province– DaNang
Vietnamese airport tax
Fuel Surcharge
ACCOMODATION DETAILS
Deluxe : COMBINE GOOD 3 AND 4 STAR HOTEL
Saigon :LE DUY HOTEL / 3 star
Hoi An :HOIAN BEACH RESORT/ 4 star
Hanoi:MEDALLION HOTEL 3 STAR
Superior : COMBINED GOOD 4 AND 5 STAR HOTEL
Saigon :GRAND HOTEL/4 star+
Hoi An :SUNRISE RESORT / 5 star
Hanoi :NIKKO HOTEL 5 STAR