Heart Has Completed Bamboo

During the Northern Song Dynasty there lived a scholar named Wen Tong. He was very fond of bamboo. Often he would walk in the bamboo forest, carefully observing the way the bamboo grew, noting the way the branches and leaves stretched from the trunk and the details of growth during the four changing seasons. He became very familiar with bamboo. Closing his eyes he would imagine what the bamboo looked like. At home he would draw the bamboo. Wen Tongs,' drawing of bamboo became known far and wide. Many people came from great distances to ask him to draw bamboo.

Chao Buzhi was Wen Tong's close friend. Often he and Wen Tong would drink wine and appreciate bamboo. Chao Buzhi's greatest pleasure was to watch his friend Wen Tong draw bamboo.

There was a young man who wanted to learn how to draw bamboo like Wen Tong. He asked Chao Buzhi to tell him Wen Tong's secret. Chao Buzhi said: "When he draws bamboo, it's already traced in his heart. This is his unique talent."

Idiom:(xiong you cheng zhu - literally: heart has finished bamboo)

Meaning: Have a well thought out plan. Know what you intend to accomplish before you begin.
Pull Shoots Help Growth

According to legend, in ancient times, there was a farmer who felt that his wheat was growing too slowly. He couldn't wait any longer, and had an idea. He went into his field and pulled each of his wheat shoots higher in the soil. Happily he went home and to his family said: "Ai ya, I'm so tired. Today I pulled on every one of my wheat shoots and made them grow taller." His son heard this and knew it was a disaster. He went out to the field and saw that all the young plants had wilted and died.
Chinese idiom: (ya miao zhu zhang - literally "pull shoots help grow")
Meaning: Impatience ruins the results.
Orphanage Visit Preparations
Top 10 Questions for Orphanage Visits

Two Different Welcomes
Wuzhou Orphanage Visit Interview


Culture Articles
Birthdays in China & Red Eggs

Calligraphy

Cultural Contributions - Paper

Eating in Restaurants in China

Names in China

Tai Chi: Ancient Craft & Modern Trend



Life and China

Educational Experiences - China

Driving in China by Lea Xu

Symbolism of Olympics Opening Ceremonies

Shop Til You Drop

Fun of Crossing the Streets in China

Lea's Train Memorable Experience

Personal Recollections of CNY Celebrations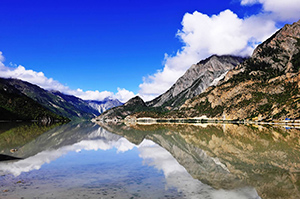 China Travelogues
Louie's Visit to Jiuzhaigou and Photos
Louie's Tibetan Travels and Photos

Longji Terrace in Guangxi

Guizhou Visit

Holidays in China
Mid-Autumn Festival
QingMing Festival
Moon Festival
Chinese "Valentine's Day"
Traveling during CNY
Lunar New Year Celebrations -- Old & New
Celebrating CNY in the Countryside
Guangxi Chinese New Year Celebrations
Shamian Island

Hong Kong "Off Path" & Free Sites
Jiangsu    Jiangxi      Sichuan      Hunan

Yunnan    Hubei        Anhui      Fujian

Henan    Guangdong     Guangxi



Features about FCC Groups
Families with Children from Asia - Tallahassee

International Families of SW Missouri

FCC Ohio

Chinese Adoptee Wins in Para Olympics