Related Information
Resources
It was one year ago today that we left on our fabulous 16 day China trip. We have so many wonderful memories from that 2 weeks. We still talk about all the things we saw, the people we met, the kind, funny guides in each city, and all the food we ate! I wanted to extend another thank you to you and Lotus travel for making it truly a dream trip that we will always remember.
2011--Vietnam--here we come!!
Fondly, Lisa Bara
Guilin Photo Gallery
We had a wonderful time and lots of great family memories. First we have told others that Lotus was excellent and we would go with them again in a heart beat. We've even talked about wanting to take the girls back the summer before their senior year in high school. It is hard to pick all the highlights, but we would all say that one of our favorite parts of the trip was going to Xian, seeing the Terracotta Warriors and bike riding on the city wall. That was a lot of fun. Every place we went had its own uniqueness. The orphanage visits were very special. Hallee did see her "nanny" and was able to eat lunch with her. We are extremely grateful to Lotus Travel for connecting us with her. We brought a photo album for the nanny and got lots of pictures. The same orphanage director was there as was 5 yrs ago and we also were able to feed the babies. There were lots of tears on our part. We also met the two ladies who brought Hallee to the orphanage and we got their pictures. At Julee's orphanage we met up with the same guide we had 7 years ago. We also met one of Julee's teachers. The orphanage had a banner for her with "Welcome back Xianyi". They treated her royally and even presented her with a beautiful porcelain vase. We do want to thank you for helping us make this a very memorable trip for our family. It was such a pleasure to work with both Marie and Sunny at Lotus. While in China we had great accommodations, guides, food and tours. Any glitches were taken care of. We have highly recommended you to our friends. A BIG THANK YOU AGAIN!
- The Zinck Familyl
China Homeland Heritage Tours
In addition to providing premier adoption travel services, Lotus Travel began offering Homeland Heritage tours to families in 2000. Below are some of the exciting tours we have available to our American families. As always, if there is a special place you would like to visit that is not listed here, you may contact our Travel Advisors at 1-800-956-8873 or email us at info@lotustours.net.
Duration:12days/10 nights  USD1899.00
Beijing, Xian, Chengdu, Guilin, Yangshuo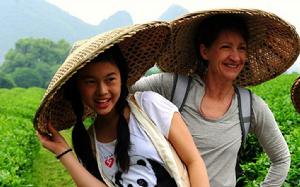 Join the "host with the most" for your trip to China! Let Louie Yi, tour guide extraordinaire and President of Lotus Travel, take care of all the details as you relax and enjoy all the moments with your family. Climb the Great Wall and explore the iconic spots in Beijing; take in the ancient wonders of Xian; hug a panda in Chengdu; enjoy the family "downtime" and the hands-on activities throughout the journey. Your family will relish the "slice of life" moments, such as a home stay; visiting a rural school; bamboo rafting; making dumplings; receiving a cooking lesson much more! Join a group and let your kids have the time of their life exploring the key culture spots; then have private family time as you explore your child's hometown area and choose your gateway departure city.

Schedule these tours below at anytime


Duration:12days/10 nights  Price: $1,560.00
Kunming-Dali-Shaxi-Lijiang-Shangri-La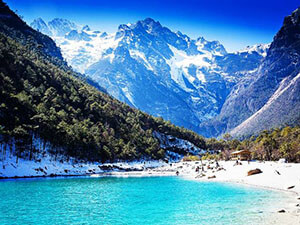 Explore this exquisite province, traveling deep into Yunnan which has both natural beauty and an amazing array of ethnically diverse cultures. It's a great place to visit any time of year with the winters being mild, with lows rarely dropping below freezing and sunny winter days are often that perfect temperature where you can wear a coat, or not, and still be comfortable. There is a well-known proverb in Yunnan, which says "the mountains are high and the emperor is far away," which is a way of explaining why people here have a much more relaxed way of viewing politics and official policies. You can take in the beauty of Yunnan as you travel. As you explore the trails along Tiger Leaping Gorge, you can realize it as a dream come true for hikers and bikers. You also get to explore the area that is considered "Shangri-La" in Milton's Paradise Lost epic.
Duration:10 days/ 9 nights  Price: $2750 .00
Chengdu,JiuZhaiGou,Mt. Leshan, Mt. EMei,Xian,Mt. Hua Shan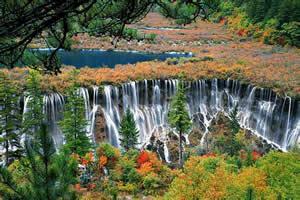 This is an ideal trip if you want to explore natural beauty of mountains and valleys while visiting key sites of the Buddhism. First you will get to absorb the amazing beauty of Jiuzhaigou, which is considered a "cousin" to Yellowstone Park in America. Jiuzhaigou means "valley of nine lakes". It is a wonderful place in between mountains, known for its many multi-level waterfalls, colorful lakes and snow peaks with breathtaking beauty.
Duration:12 days / 11 nights  Price: $1590 .00
Chengdu,JiuZhaiGou,Mt. Leshan, Mt. EMei,Xian,Mt. Hua Shan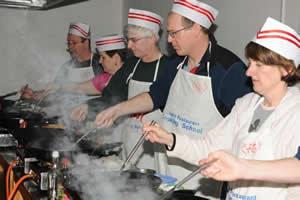 You will be fascinated by the flower bridges, architecture and unique customs of the Dong people. As you travel into a variety of minority ethnic regions, you will delve into and diverse social customs of these amazing minority groups, some of which have been left almost untouched by modern life. While traveling around these villages, you may find cafes or teahouses, which often carry local flare and are great places to learn more about the village and life in the area.
Duration:10 days/9 nights   Price: from $1425 .00
Shanghai,Suzhou,Mt. Huangshan,Hangzhou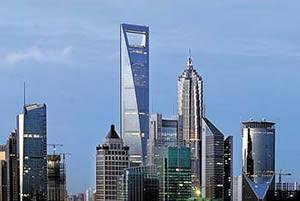 This tour captures several avenues for exploring life within one of the most beautiful regions of China. You will get to stay at a luxury hotel at the top of the amazing Huangshan Mountain, with its grand vistas and sunrise observation deck. This tour also takes you to explore "China's most beautiful village" of Wuyuan, which offers stunning landscapes, deep caves set among the majestic mountains with crystal clear rivers.
Duration:16 days/15 nights   Price: from $2020 .00
Guangzhou, Guilin, Chengdu, Xian, Beijing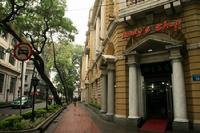 This is a tour specially designed to meet the interests for every member in your family and to ensure a balance of special hands on cultural activities, sightseeing and the leisure time the whole family needs.
Duration:14 days/13 nights  Price: from $2510 .00
Beijing, Xian, NanJing, WuXi, Suzhou, Hangzhou, Shanghai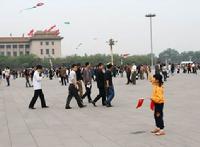 One of the most educational and enriching experiences await your child through our newly established culture camp. With competitive pricing in comparison to other educational camps, this exciting adventure will allow your child to meet life-long friends while they explore their home country's ancient history. We have selected entertaining activities that will inspire the young travelers while they practice martial arts, visit local families, learn Chinese arts and crafts, and experience the rich history at popular tourist destinations. In the two-week program, your child will venture through seven different cities discovering The Forbidden City, The Great Wall, Terracotta Warriors and Horses Museum, and Eastern China cities. This memorable journey is one that your child will cherish forever.
Duration:18 days/17 nights  Price: from $2120 .00
Beijing, Xian, Mt. WuDang, YiChang, Yangtze River Cruise, Chongqing, Guangzhou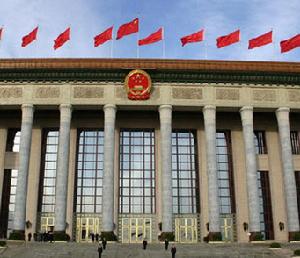 Enjoy the most famous features China has to offer, all in one trip. The Great Wall, Tiananmen Square, and Forbidden City in Beijing, precede the famous relics of the Terra Cotta Warriors and Horses Museum of Xian. After visiting these significant historic achievements, enjoy a glimpse of China's largest building project since the Great Wall- visit the Three Gorges Dam. You can relax with breathtaking scenery on the luxurious Yangtze River cruise ship.
Duration:14 days/13 nights  Price: from $1720 .00
Beijing, Xian, Chengdu, Shanghai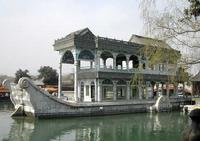 This tour starts and ends in two different cities with claims to the title: "Largest". Beijing has the largest geographical area and Shanghai has the largest population. The trips to your child's province on days 8-10 are customized according to your preferences and price is determined accordingly.
Duration:15 days/14 nights  Price: from $1720.00
Beijing, Xian, ChengDu, Guangzhou, US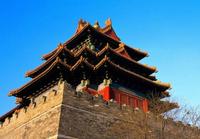 Positive cultural heritage reinforcements often contribute to healthy and happy upbringings of adopted children. Learning and exploring their ethnic backgrounds under the guidance and unconditional supports of their families as they mature often enhance self-confidence and positive adoptive identities. This unique reunion tour is cautiously planned with the intention to assist families in orphanage visitation arrangements and spectacular explorations at their children's finding sites and provinces.
Duration:16 days/15 nights  Price: from $2290 .00
Guangzhou, Guilin, ChengDu, Xian, Beijing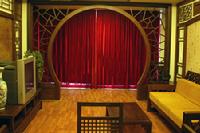 Orphanage visits usually serve as one of the most important components of heritage tours since adopted children could discover their roots by exploring the place they used to stay; reuniting with the orphanage director and important staff members who took care of them prior to their immigrations to foreign countries with their adoptive parents is also critical, but could get emotional and stressful at times. Adoptive families are guaranteed to have smooth and memorable orphanage visitations to reinforce their gratitude toward the provinces where their children used to belong on this reunion tour.
Duration:16 days/15 nights  Price: from $2150.00
Beijing, Xian, Chengdu, Guilin, Guangzhou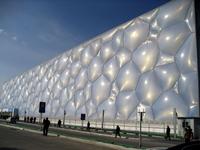 This is the most convenient tour to take if you plan to visit orphanages that are located in provinces in Southern China, such as, Fujian, Guangdong, Guangxi Guizhou, Hainan, Hunan or Yunnan. The trips to your child's province on days 12-14 are customized according to your preferences and price is determined accordingly.