"Thanks for the fantastic trip to China, Lotus Travel!"
We had a fantastic trip to China. Everything went very smoothly. We were always met at airports or railroad stations by English speaking guides and drivers. The guides are very excellent. They spoke so well and knew everything. We really enjoyed spending time with them. I also found the apartment in Guilin to be very convenient. My daughter, Janey, who was born in China, really enjoyed the trip. The high point for all of us was our visit to the orphanage in Nanjing where Janey spent the first 7 months of her life. Our guide did a great job of translating for us there.
- Raymond Hodell.
China Orphanage Visits
Lotus Travel works closely with local orphanages, the Provincial Civil Affairs Bureau (CAB) and CCAB to arrange meaningful visits. Since 2006, a formalized process has been in place and advance application and fees are required.
Each province has a somewhat different approach to the regulations and an individual cost. However, there are certain commonalities to expect. Generally, adoptive families will need to submit a set of required documents and a fee ranging from 1000 RMB to 2200 RMB (approx. $175 to $400) to seek visitation approval. An orphanage visit often serves as one of the most important components of the homeland heritage tour; planning and arranging such visitations can get emotional and stressful at times. With the assistance of Lotus Travel's professional and diligent staff, adoptive families can relax and anticipate a smooth visit.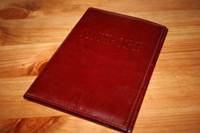 Prior to your orphanage visit application submission, please make sure you have the following documents ready:

*A copy of the adoption certificate or the notarized adoption documents
*A copy of each visitor's American passport
*Visit application letter
*The name list of all expected visitors; make sure the relationship between each visitor and the adopted child is listed.

All orphanage visits are conducted during business hours of the weekday. Families will need to plan to avoid weekends and Chinese public holiday in scheduling visitation times.

*Since visitations can be emotional, stressful and overwhelming, it is very critical that parents prepare their children both psychologically and physically before the day of visit. With the changes in international adoption in recent years, families should prepare their kids that if they have the opportunity to meet any children at the orphanage, many of those remaining there may have moderate to severe physical or mental disabilities. If unprepared, some adoptive kids may find this unsettling, as people with disabilities in North America are not generally institutionalized. There are very few babies in an orphanage setting at the current time, due to a push towards foster care and an overall change in adoption dynamics within China.

Words from a recent orphanage visitor: Patricia Lyman.

Sample documents
Adoption Certificate one (pdf format)
Adoption Certificate two (pdf format)
Adoption Certificate three (pdf format)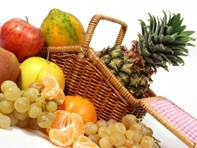 Gifts to orphanage directors, caregivers, foster families and children
Lotus Travel recommends families prepare red envelopes to the orphanage directors, caregivers and foster families as gifts of appreciation and gratitude for their hard efforts; the recommended minimum is $100 RMB (approximately $15 USD) per packet. Or, purchasing a large basket of fresh fruit and/or fresh flowers is a welcome and culturally fitting gesture as well.
Children at the orphanages are often in need of school supplies such as backpacks, markers, pens, pencils, paper and the like. Additionally, clothes (both genders), shoes and vitamins are often welcome items. If you wish to purchase clothing or school supplies, Lotus Travel highly recommends purchasing locally in China to avoid occupying limited luggage space. Vitamins are more easily purchased in North America and brought to China. Or, you may contact us in advance, or ask your local guide, what may be a particular need for a given SWI. Do not give a donation of cash directly to orphanage staff, except for the culturally appropriate "hang bao"/ red envelope packets.