Travel tips from the experts
Preparation and Tips for China Travel
By Louie Yi, President, Lotus Travel, Inc
Planning:
"Must See" Spots: for a first trip, it is common to visit Beijing, Xian, Guilin just to see the country for a short, introductory trip. If you have more time, or if you plan only one trip to China, it is suggested to consider adding some of the following: Chengdu to see the pandas; the Yangtze River cruise to see the Three Gorges Dam; Shanghai to see modern China; Hangzhou to see the beautiful West Lake; and/or Suzhou to see the traditional Chinese gardens. Most travelers consider two weeks as an ideal timeframe to spend in China for a trip.


Opinions: other traveler's opinions should be taken lightly and only as a reference. This is because some suggestions from another traveler may not suit the ideal excursion for your family. Some hotels are recommended highly on the internet for its beautiful and peaceful surrounding scenery, but when a family arrives, they realize it is rurally located without any access to taxis, buses or even bikes. Some people may like it for the remote location and others may dislike it for the same reason. Keep these preferences in mind when planning your trip.

Luggage: travel as light as possible with your luggage, especially if you are expecting train transportation. You will have to walk up and down at most train stations before boarding. A luggage with wheels and extending handle will be helpful when traveling. There is no bellman service at most train stations, so pack as light as possible.
In Country Travel Tips:
Train Tickets: most train tickets are issued as one way tickets and are issued directly to travel service professionals, such as travel agencies. Do NOT try to purchase a train ticket directly on your date of travel, as you may then end up standing in line for 5-6 hours, possibly with thousands of others, to get a chance at 10 available tickets from the train station gate. More than 90% of train ticket sales are done in advance via a travel agency or service.
Jet Lag: most travelers have jet lag for the first week in Asia and the second week they have no more jetlag, but may struggle with stomach challenges from food changes. It helps to get lots of fresh air and drink plenty of bottled water. Don't drink too much coffee, tea or carbonated drinks. Avoid staying in the air conditioned bus or hotel rooms too long.
SWI Visits: most orphanages are located in small town or county cities. Due to the lack of tourism to these parts of the country, there may not be any "Westernized" hotels; simple guest houses are available in its absence. If you choose to spend the night within the orphanage city, there may not be a 4 star hotel available in the area.
Peddlers: realize around each scenic spot there are likely to be peddlers and hawkers of souvenirs. One may also encounter beggars in large cities, particularly around Westernized hotels. You will want to be prepared and have a plan. Some families bring useful items such as crackers, pencils or toothbrushes etc. Some families bring a pre-set amount of bills to hand out to beggars, and then once this is gone, are focused on moving on. Tour guides may not always be able to stop aggressive behaviors from the beggars, as sometimes these groups are organized and bring revenge to the tour guides for being too strong against them.
Money: bring enough US cash bills so you can exchange money to local currency at the hotel's cashier instead of a bank. It could take ½ day to cash $50 in the bank because of the bank system inefficiencies in China. Traveler's checks are not familiar in Chinese banking system and you may encounter difficulty in cashing these.
ATM or Bank Cards: ATM machines are a popular and easy way to secure cash while in country. It is recommended to use an RFID protected wallet case to eliminate unauthorized use of your card. Many banks allow customers to set up a specific account or subaccount with a debit card issued from it. This allows easy access to your money while traveling and limits potential liability if that card is compromised.
Shopping: you will find it is different to shop in China compared to the US due to the different culture and traditions. The following shopping information could be helpful for you while you travel in China.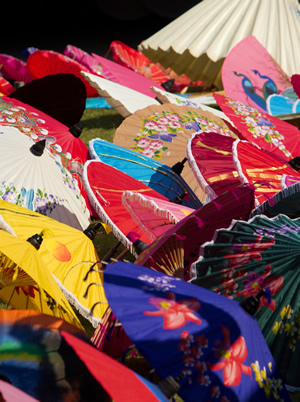 Unlike the return policies in the US, China does not honor any returns after purchase. All sales are final.
Take a small calculator with you and remember the exchange rate. Ask for a receipt and mark the cost in US dollars for your information. This will be very helpful if you have to claim items to the US customs on return.
Bargain in the right places otherwise you could be embarrassed. Never bargain in the following places: super market, department store, pharmacy, or a book store. You should always bargain in the food market, free market, night market, electrical appliance shop, handicraft article shop, souvenir shop and tourist stores.
The prices are highly variable, so shop around by all means. Don't compare the prices after the payment because it might put a bit of a damper on the trip. Just enjoy the experience and your new purchases.
Keep your wallet in your handbag or "fanny pack". Don't show store clerks how much cash or how many cards you have; otherwise, it will be hard for you to bargain for a lower price.
Don't let store clerks know how much you like an item if you find something you really like. It is best to act uninterested and to ask the vender prices at random.
Start bargaining for 50% off an item at the first store. If it doesn't work, walk to the next shop. The vender may ask you coming back before you leave the shop; however, you must insist 50% off if that happens. If they still decline, go to the next shop and ask for 40% or 30% off until the deal is closed. Most venders carry similar, if not the same, products. Do not fear that it is "one-of-a-kind", although the clerk may insist that it is.
Don't purchase valuables in free market, small shops, or night market. Go to the Government's Antique Shop if you want an authentic piece.
Have some small bills with you, especially for shopping in the free market, small shop, or night market. This will help prevent getting false money from changing bills.
10. Please ask for the receipt and contact information if you are going to have stuff shipped to US. A company name, phone number and possible email address will make the process easier.
Most Importantly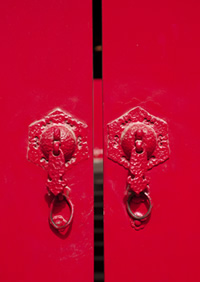 Approach travel with a flexible, positive attitude and a sense of adventure since there are typically unexpected twists and turns on your travel experience. Prepare your children to do the same. The hotel may run out of hot water. Realize that the local staff working there may have only had a wet towel for bathing that day. Periodically the electricity goes out. The SWI visit may not be exactly as you dream it would go. Don't create a tight image of what each day will bring. Know the plan and flow with the unexpected. Equip yourself and family with a sense of adventure and a positive frame of mind. Be ready to help your kids go through unexpected experiences with a positive attitude. One can explain unexpected experiences as an open door to a new adventure.