Homeland Heritage Travel Educational Workshops

Practical Tips to Emotional Preparation: A Basic Primer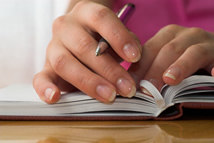 There are many factors to take into consideration prior to planning a homeland heritage trip. With more than a decade of experience in adoption travel, we understand your concerns regarding emotional preparation, culture differences, timing, budget and a lot more. Our workshop is educational and focuses on helping families consider how, if and when to plan a birth country visit
If would like any of the following questions addressed, this seminar is useful:
What age/maturity level should I consider taking this trip with my child?
What can I expect during the orphanage visit portion?
How do I prepare my child for the orphanage visit?
What are some key cultural differences to be aware of prior to your trip?
What are the advantages of traveling during different times of the year?
What are the most important aspects of the trip to focus on?
What is required to put together a custom trip for our family or small group?
What procedures are necessary in order to visit an orphanage?
What should we be doing to prepare our child emotionally for the trip?
What has been the outcome experienced by other families taking such a trip?
What can we do to keep our trip at a reasonable cost?
What projects can help a child become comfortable with China before we go?
For the Seasoned Traveler: "Off Path" Trips in China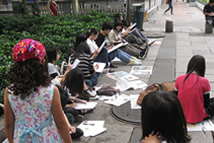 Do you consider yourself a seasoned traveler?
If you've done a heritage trip and are looking for something "off the path"?
Would you like to spend a month in China?
Looking for a study program to boost you or your child's language skills?

If these topics are of interest to you, join us at this session and learn many options beyond the two week heritage trip that stops at major tourist sites. You can learn about extended stay options and how to get closer to daily life in China. There are ways to do this whether you are doing a 2 week trip or are staying for a month, or more. Come and find out how to plan your vacation time in China to unearth and dig deeper into the real China whether visiting Tibet, travelling the Silk Road, or spending time unearthing historical gems in your child's province.
We have a seminar that unearths some of lesser known "treasures" for your family or group to consider.
Interested in either workshop?
Contact Iris Culp, Homeland Heritage Tours Program Director to inquire. Program costs are sponsored by Lotus Travel with a minimum number of registered participants. Email
iris@lotustours.net
today for details.