Meet the Lotus Travel Staff
Louie Yi
President and Expedition Specialist
Louie Yi is our founder and tour expert. The son of geologists, as a child, he traveled extensively in China with his parents. Louie worked in the tourism industry in China for over 10 years, leading groups of western visitors all over China and Southeast Asia before establishing Lotus Travel in Seattle, Washington in 1995. Louie enjoys spending time with his family, cooking, gardening, photography, fishing and hiking. Louie travels to China and Southeast Asia often to ensure the smooth operation of our China office and to explore new routes for our tours. From his visits to China, Louie created our extensive tour packages specifically for our clients. The Guilin Hiking Tour in our Asian Explorer Series is the product of one of his hiking trips in Guilin.
Lea Xu
Vice president /Sales and Marketing Director
Lea is in charge of our marketing team. A graduate of the Xian Foreign Languages University in Xian, China, her majors were English Literature and Tourism. After graduating, she worked for four years in one of the largest travel companies as a tour guide and sales manager in Guilin, China before joining Lotus Travel in late 1995. Lea also once co-hosted a travel show in China for the China Central TV Station. Since joining Lotus Travel, she loves working with children and adoptive families. She even studied child psychology at a local college in the Seattle area after hours in order to enrich her service in this area. During her leisure time, Lea enjoys dancing and spending time with her three little daughters.
Iris Culp
Director of Homeland Heritage Tour Programs and Lotus Travel Communications Manager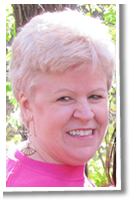 Iris Culp is the Director of Homeland Heritage Tour Programs and Lotus Travel Communications Manager. She comes to Lotus Travel from a background of consulting in the fields of human resources and communications. She has a master's degree in adult education and a bachelor's degree in communications.

Prior to joining Lotus Travel she worked as a manager at Sabre and American Airlines within the travel industry. She has more than twenty years of professional experience in diverse industries including the health care, education and finance. She is also proud to be called "mom" to two wonderful kiddos from China. Iris says she enjoys the opportunity to combine her passion for adoption and her deep fascination for China and its culture in her work with Lotus Travel.

When not working, one can find Iris enjoying reading, or spending time with her children. She has been married to her husband Even Culp, a university professor, for more than 25 years. They are proud their family has a Scandanavian/Chinese/American heritage. She says, "Hey, it's great to have the blend -- we get to enjoy kuchen from Sweden; dumplings from China, and lots of holidays this way!"