(Winter Break)
"My 13-year old said….the best two weeks of my life."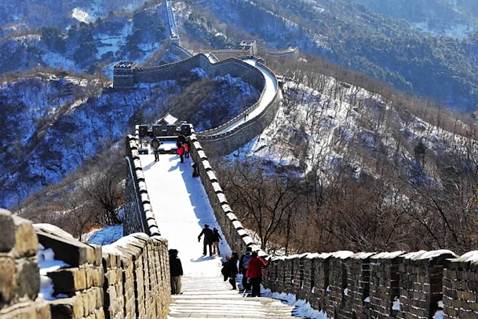 A friend just recently asked me who we used for our heritage tour and I wholeheartedly recommended Lotus. And this served as a reminder for me to let you all know how it went.
Our trip was absolutely fantastic. It really could not have gone any better. The tours were wonderful, the food delicious, the hotels very nice. Our guides in each and every city went out of their way to make sure we had the best time possible. They were knowledgeable, courteous, and extremely helpful. As we neared the end of our trip, my 13-year-old son turned to me and said, "I think this is the best two weeks of my life."
So I want to thank you for making this very special trip so incredible for my three kids, all adopted from China. They learned so much, and now have such pride in their homeland, that it made it all worthwhile. And I can say a lot of this is due to the very good care we got while in your hands. We did not have to worry about much at all, but could sit back and enjoy everything we saw and did and ate. Thank you so much for helping us make this trip of a lifetime such an amazing experience.
Sincerely,
Pamela Stockwell
"It was great to travel during the off-season "
Our fond memories of our journey through China often come up when we all get together. It was great to travel during the off-season. We noticed this particularly in Beijing. We practically had all of Tiananmen Square to ourselves and we were able to traverse the Great Wall freely, without being hindered by crowds.
The weather in southern China was very mild and we saw many street performers and Mahjongg games being played in the parks. The Chongqing hotel restaurant had Santa Claus decorations and Santa Claus songs playing. We also got to see them start the decorating for Chinese New Year in Xian.
Our family of six had our own guide in every city we visited and so we were able to have a more flexible schedule than we might have during a more popular vacation time with a larger travel group.
Kristine & Larry Newell
"I want to thank Joyce for her endless patience….."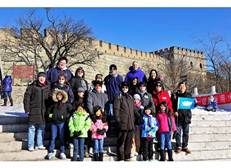 Having just returned from our trip to China with my two daughters and my son, I wanted to write and let you know how much we enjoyed our China adventure!

Our Lotus guides were excellent -- our needs met and surpassed. They were timely, informative and personable We were especially fond of Fei in Hefei. I will never forget walking up the passageway from the train platform and being greeted by an absolutely charming and beautiful young woman. We are so grateful for how well we were taken care of.
The orphanage visit to Anqing was better than we could ever have hoped for -- an experience we will never forget.
Our visits to Shanghai, Guilin were memorable. I loved Beijing -- and we had sunny days with blue skies and no pollution!
I want to thank Joyce Zhuang for her endless patience with all our changes -- from the bottom of my heart -- for her help in planning our trip. We were so blessed to have been able to return to China.
Rachael Holz