Language & Volunteer Camp
Enjoy a special trip that starts in one of the largest and most modern cities in the world, Shanghai and departs from the bustling city of Guangzhou. In between these gateway cities, you get to step back in time and experience the delights of staying in a local family's home and enjoy the rustic setting of a farmer's home with a chance to feed a water buffalo. This tour also provides a unique opportunity to connect families in a meaningful way with a volunteer arrangement with the Wuhan orphanage. If your family is looking for a comprehensive tour, choose this one to get some realistic glimpses into the varied facets of life in China today.
Tour Overview
Tour Code: CHHT-LAVC-OTP
Trip Duration: 15 days/14 nights
Shanghai, Wuhan, Guangzhou
Departure Dates:
Every Friday
Day 1 : Depart for Shanghai
Depart for Shanghai today.
Day 2 : Saturday Shanghai
Arrive at the Shanghai Pudong International Airport. Your private English-speaking guide and driver will take you to your hotel. Soak in your child's birth country while you adjust to your new time zone and surroundings.
Day 3 : Sunday Shanghai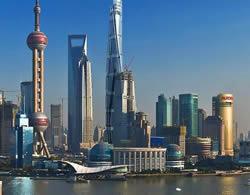 Begin your adventure with a relaxing walk along the Bund near the Huang Pu River. Then visit the Yu Yuan Garden and enjoy its intricately designed pathways, pavilions, koi stocked pools, and quiet courtyards; then pass by the shops and restaurants in YuYuan Bazaar on your way to lunch. In the afternoon, visit the Jade Buddha (Yufo) Temple. As you enter the temple grounds, you might hear prayers of the monks and see the smoke of incense curling toward the sky.
Day 4 : Monday Shanghai/Wuhan
Visit the multi-story famous Pudong TV tower this morning. The inner tower is a recreational palace and the Shanghai Municipal History Museum is in the tower's pedestal. The base of the tower is home to a science fantasy city. The sphere at the very top of the tower contains shops, a rotating restaurant and a sightseeing floor. From here, on a clear day a visitor can see all the way to the Yangtze River. After the included Chinese lunch, you will be transferred to the Shanghai Train Station for the trip to Wuhan.
Shanghai/Wuhan Soft Seat Train D3006(1:03P/5:48P)(Your local guide has tickets)
Your local English-speaking tour guide and driver will meet you at the Wuhan Train Station Exit for transfer to the school for an orientation meeting. Following this, your Chinese home-stay host family will take you to their apartment home. Tonight you can spend some time relaxing and getting acquainted with your host family after a home cooked meal.
Day 5 : Tuesday Wuhan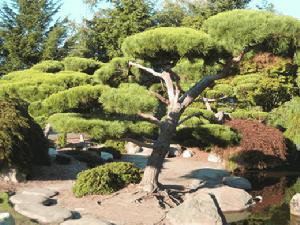 Experience a hands-on morning with a Chinese language lesson and traditional Chinese craft class such as making Chinese paper cuts, Chinese knots and calligraphy. After lunch, visit the HuBei Provincial Museum with a fascinating collection of relics from the region's history, including treasure excavated from the tomb of the Marqui Yi and a 64-strong bronze bell orchestra. There are more than 200,000 cultural relics, 16 of which are considered national treasures. Enjoy this evening at your local host family's home after a home cooked meal while you enjoy some memorable moments relaxing together.
Day 6 : Wednesday Wuhan
Enjoy the morning with Chinese language lessons and a Taichi shadow boxing class. Following a relaxing lunch, visit the Bonsai Garden and Bridges Garden with its outdoor garden of exquisitely trained bonsai. Relax this evening while you visit with your local host family after a home cooked meal at the apartment.
Day 7 : Thursday Wuhan
This morning you can visit a farmer's house as well as a local elementary school in the countryside. While there you can get out into a rice paddy and feed a water buffalo in the field. This afternoon take your Chinese language class and traditional Chinese music instrument classes. Enjoy your home cooked meal in your host family's home after your full day of activities.
Day 8 : Friday Wuhan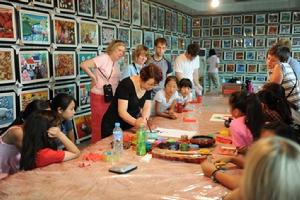 Enjoy Chinese language learning and paint brush calligraphy classes this morning. After lunch, visit the highly regarded Wuhan University and the Yellow Crane Tower, which is a place of living history and has a most excellent view of the Yangtze River. This evening, stay in the local family's house after an evening cruise on the Yangtze River with buffet dinner included.
Day 9 : Saturday Wuhan
Practice your language learning and the traditional Chinese painting classes this morning again as you develop your skills. In the afternoon, visit the Wuhan Orphanage and do volunteer work there. Volunteer work available will be based on the needs of the orphanage at the time of visit, and may be limited to working with special needs children's areas or other designated and needed areas. This evening, rest and relax from your work when you stay in the local family's house after a special home cooked meal.
Day 10 : Sunday Wuhan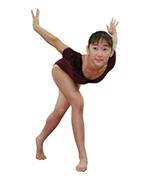 Visit the local Children's Palace this morning and peek into how typical middle class Chinese youngsters spend time in gymnastics, art or music endeavors during the weekend. This afternoon your host family's parents will take you to the local super market for helping to select and purchase food for night's dinner. Observe and learn some traditional Chinese cooking with your host family and enjoy your own home cooked dinner tonight.
Day 11 : Monday Wuhan/Province
Depart Wuhan and travel to the capital city of your designated province for an orphanage visit. A Lotus guide will sensitively and carefully assist your family as you embark on this most meaningful portion of your return trip. On this initial day of the city visit, stroll around the area and absorb the city and locale.
Day 12 : Tuesday Province
Design the itinerary you wish for the hometown area visit. Most often it includes an orphanage visit and meeting staff in the morning, followed by a lunch meal at a local restaurant. If desired, we have guides are also trained to assist adoptees/families who choose to explore clues for birth family connections. Please let us know your goals and we will customize plans according to your objectives. You may contact iris@lotustours.net to discuss additional questions.
Day 13 : Wednesday Province/Guangzhou
This morning, take some final glimpses around your child's province to capture your special memories. After breakfast, depart your province and travel to Guangzhou.
Day 14 : Thursday Guangzhou
Today you will tour around Shamian Island: stopping at the medical clinic where adoption medical exams are conducted and visiting the photo shop where your child's visa photo was taken. In the afternoon, take another trip down memory lane when you visit the American Consulate. Your guide will then escort you to a local park where you can linger and relax while enjoying a story-time of traditional Chinese folktales to deepen your understanding of the rich cultural heritage of your child. Bring closure to the lifelong memories from the past two weeks.
Day 15 : Friday Leave Guangzhou
Please meet your private English-speaking tour guide and driver at the hotel lobby and travel to the Guangzhou New Bai Yun Airport for your international flight back home. Cross the International Dateline and arrive home on the same day.
REMARKS:
B = Breakfast L = Chinese Lunch D = Chinese Dinner
CA= Air China CZ=China Southern Airline MU=China Eastern Airlines
Valid: Apr 01, 2021 - Mar 31, 2022
| | | | | |
| --- | --- | --- | --- | --- |
| | 2-5 Persons | 6-9 Persons | 10 Persons | Hotel Single Supplement |
| Standard Class | $3280.00 | $2435.00 | $2280.00 | $235.00 |
| Deluxe Class | $3425.00 | $2585.00 | $2430.00 | $350.00 |
| Superior Class | $3525.00 | $2685.00 | $2525.00 | $430.00 |
Note: child price is 80% of adult price.
City
Standard Class
Deluxe Class
Superior Class
Shanghai 

.

Lingdianyi Boutique Hotel
Shanghai Central Hotel
Shanghai Grand Central Hotel
Wuhan 

.

Home Stay
Home Stay
Home Stay
Guangzhou 

.

Home Inn Rujia Guangdong University of Foreign Studies Beiyun Avenue
Guangdong Victory Hotel
Guangzhou China Hotel
| | | | | | | | |
| --- | --- | --- | --- | --- | --- | --- | --- |
| Hotel | Indoor Pool | Outdoor Pool | Gym | Safe Box | Refrigerator | Hair Dryer | Kitchen |
| Lingdianyi Boutique Hotel | | | √ | | | √ | |
| Shanghai Central Hotel | | | √ | | √ | √ | |
| Shanghai Grand Central Hotel | √ | | √ | √ | √ | √ | |
| Home Stay | | | | | √ | √ | √ |
| Home Inn Rujia Guangdong University of Foreign Studies Beiyun Avenue | | | | | | √ | |
| Guangdong Victory Hotel | | √ | √ | √ | √ | √ | |
| Guangzhou China Hotel | | √ | √ | √ | √ | √ | |
Inclusions
Soft seat train ticket of Shanghai/Wuhan.
Airport/hotel/airport (or train station) transfer as listed on itinerary.
All listed sightseeing and tour programs with private English-speaking tour guide and private van or bus with driver.
Hotels and meals as stipulated on itinerary.
Exclusions
International airfare. Please contact us for discount international airfare starting from your city.
Passport and/or China Visa Fees
Some meals
Tips to guides and drivers
Expenses of a personal nature
Orphanage visit filing fee
Side trips to the designated provinces on Day 11-13 and the airfare of Wuhan - province city - Guangzhou which can be arranged with extra cost by us.
Terms & Conditions:
Deposit:A $500 per person non-refundable deposit needs to be sent to us within one week in order to guarantee the above quotes.
Balance:Balance is due 60 days before departure.
Airfare:Airfare is due at time of ticket issuance.
Terms & Conditions:Our terms are listed on our homepage www.lotustours.net, located on the bottom of the page, right above "Resources".
Note: Customer Commitment - Each Lotus agent is committed to respond to each email with an acknowledgement of receipt within 24 hours. If you do not receive email acknowledgement within 1 business day, please check your spam box for our agents'response e-mail or send your notice to
iris@lotustours.net
or call 1-800-956-8873.
To review full listing of terms and conditions, refer to:
http://www.lotustours.net/info/terms.shtml